By CHARLES MOLELE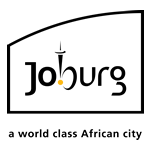 South Africa has the dubious honour of having one of the highest rates of youth unemployment in the world. Within the City of Joburg, especially in disadvantaged areas such as Orange Farm, Johannesburg Central Business District (CBD), Soweto, Tembisa, Diepsloot, Yeoville and Alexandra, the unemployment situation is dire. City of Joburg MMC for Group Corporate and Shared Services Loyiso Lugayeni-Masuku said this is what keeps her awake at night and gets her out of bed in the morning. She said according to the City's research, some of the leading causes of youth unemployment are lack of marketable skills, unequal access to primary and tertiary education, and high dropout rates before entering or during high school.
Black youth unemployment is a major concern for many in the country, she said. "If it is not addressed, unemployment could be the cause of increased domestic violence and crime, systemic poverty, prostitution, low self-esteem, and increased alcoholism and drug abuse. South Africa's recent xenophobic attacks are complex and often result from pure frustration, a lack of skills training and a sense of entitlement. "This breaks my heart," said Masuku in an interview with the Mail & Guardian. "Joburg is vast. You have places like Orange Farm, Alexandra and Soweto where most angst-ridden youth are losing hope of finding a job. This is the result of slow economic growth. But we are working hard and launched a few initiatives to fight this monster of unemployment." South Africa's unemployment rate rose to 32.6% in the first quarter of 2021, and this has prompted the City of Joburg to grant support to the unemployed youth within the City through a skills development programme.
Masuku said the City's entrepreneurial and workforce development programs have focused on trying to develop youth life and technical skills, because their priorities include skills and career development through offering real work experience and studying opportunities to young people. "Through the City's skills development programme we are training young people so that they can be employable and to compete equally in the job market," she said. "Secondly, we also encourage young people who seek to venture into business to be employers instead of being employees.
In this way they can create jobs for other young people. As mentioned, we are currently on a drive to train them through our Youth Cooperative Development Programme." She said the City of Joburg has also launched other ground-breaking initiatives and projects to mitigate the situation in the region with regards to youth unemployment. "We are striving to support youth SMMEs through our Youth Cooperative Development Programme. During this month of June, the City of Joburg is on a drive to empower youth-owned co-operatives with compliance, training and market access," said Masuku. She said the City has also launched projects geared towards youth skills and career development.
One way the City is forging new social compacts is through the Service Level Agreement (SLA) it has with TVET colleges, offering vocational training in the Johannesburg region. The MMC said the City has entered into partnership with the South West Gauteng College, effective from 29 April 2021, which placed 80 students in various City departments. Most importantly, this is aligned to the City's objective to accelerate her department's efforts to provide vocational training to young people of Johannesburg. She said that the City also bridges the skills gap through IT skills, bricklaying, painting, glazing, and the Extended Public Works Programme (EPWP). "The City of Johannesburg provides internships, learnerships, vocational training and offers bursaries. For this financial year the City has a target of 650 internships, 200 learnerships and is offering bursaries for deserving students.
Currently a total of 1 442 youths have been enrolled for training programmes," she said. "A learnership is a work-based learning programme that leads to an NQF-registered qualification. It is a structured learning programme that combines learning at a training institute with practical, workbased learning in an integrated programme." She said this has been achieved through bursaries offered by the City of Joburg. The bursaries are advertised each year in October and November every year. "The bursary programme is our milestone. It provides an opportunity to access funding, which has now been increased by over 16% per learner," Masuku said. She added that through the City's internship programme, Joburg has enrolled over 1 400 youths in learnerships and internships. The internships and learnerships run throughout the year, subject to the needs of each department in the City.
She said the internship programme is an intervention by the City of Joburg that seeks to address the growing demand by educational institutions for students to undergo on-thejob exposure, as a prerequisite to acquire an academic qualification or as a requirement after the acquisition of an academic qualification. "During the learnership, learners will be required to complete assignments, tasks and practical tests and projects," she said. They will be formally assessed in the classroom and workplace. If all these assignments are completed successfully, they will be awarded an NQF-registered qualification that is recognised nationally." Masuku said that despite the difficulties that the City faced because of Covid-19, they have managed to reach their targets and even exceeded them.
"For example, the target for internships was 650 and currently we are at 767 interns. This shows that as the Government of Local Unity we see the empowerment of young people as a priority, regardless of circumstances." Masuku said the City was also building an inclusive and transformed workplace where all employees feel safe and are protected. This includes the LGBTIQA+ community. "The City of Johannesburg has initiated internal engagements for the LGBTIQA+ community to engage the City's leadership and influence the City's policies," she said. "The City of Johannesburg is committed to creating safe communities and safe workplaces for all, regardless of their sexual orientation, gender identity or expression. The engagements are meant to encourage the inclusion and diversity of people from various background in the City, with special emphasis on issues affecting the LGBTQIA+ community."
In a ground-breaking move for the City of Joburg, Masuku announced that the metro has also launched a Youth Directorate to drive skills development and other youth initiatives. "The mayor approved the Youth Directorate in May. We are currently trying to ensure compliance with the Act, and the adverts for the youth directorate will be made public before the end of June across Joburg," she said proudly.
"We are looking forward to its implementation with bated breath." An ANC activist and one of the rising young lions in the movement, Lugayeni-Masuku said to deal effectively with youth unemployment, government needs to continue decreasing technological barriers and must make the internet affordable; black SMMEs should mentor young people regarding entrepreneurship; teachers must give youth employable skills and teach them how to think critically; and NGOs should collaborate and bring a cohesive agenda to the table with youth participation. "Finally, young people must volunteer and build their network base," she said. Asked about her dream for the City of Joburg, Masuku said she would like to see the city become a Smart City. "Employees should be able to access all their HR-related documents online. Citizens should be able to apply for jobs via an e-recruitment portal. Communities should be able to access WiFi in all public spaces and City buildings.
It must be easy and cheaper to access and pay for services through various tech platforms. The fourth industrial revolution is a reality, and Joburg cannot afford to be left behind," she said. Masuku joined the City in August 2016 as a PR Councillor, serving as a committee member for the Community Development and Municipal Public Accounts Committee. She has experience that straddles the local and provincial spheres of government, both as a public servant and public representative.
Previously, she worked in the Private Office of the Executive Mayor in the City of Ekurhuleni for a period of four years and served the Gauteng provincial government as a senior official in the Office of the Premier under former Premier Nomvula Mokonyane. "I would like to leave a legacy of having changed the administrative and human capital landscape of the City as an employer of choice. Our employees are the backbone of service delivery. Therefore, a happy workforce is central in ensuring our citizens receive quality services on time and at a fair price. As politicians we need our employees to help us implement the Joburg 2040 GDS (Growth and Development Strategy)," said Masuku.