A new niche market for black millenials who want to explore SA's inner cities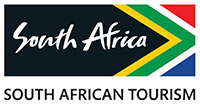 As a creative at heart and the entrepreneur behind Curiocity Backpackers, Bheki Dube aims to change the way that we tell stories about Africa, starting in South Africa's inner cities. 
One of the great satisfactions of Dube's role in the tourism industry is seeing people change their opinions about travel. "Making backpacking fashionable for the black millennial makes me happy," he says, citing happy a coincidence where a "cool backpackers" was mentioned to him by a new acquaintance, only to find out that it was own business being recommended back to him. Dube explains that prior to his entry into the industry, he'd encountered various negative perceptions of backpackers in general: the idea that the facilities were grimy, and not particularly welcoming to black youths. 
He grew up not far from Maboneng and, with a passion for Johannesburg and a mission to dispel misconceptions about the neighbourhood, his city, and the country as whole, Dube started the first inner-city backpackers. It's housed in a building that in its former life was home to the Pacific Press, responsible for the anti-apartheid publications for the likes of the ANC and Black Sash movement. With this history, and the rumour that it once served as a refuge for Nelson Mandela and Joe Slovo, it's become the ideal setting from which to explore the country's history as well as its geography.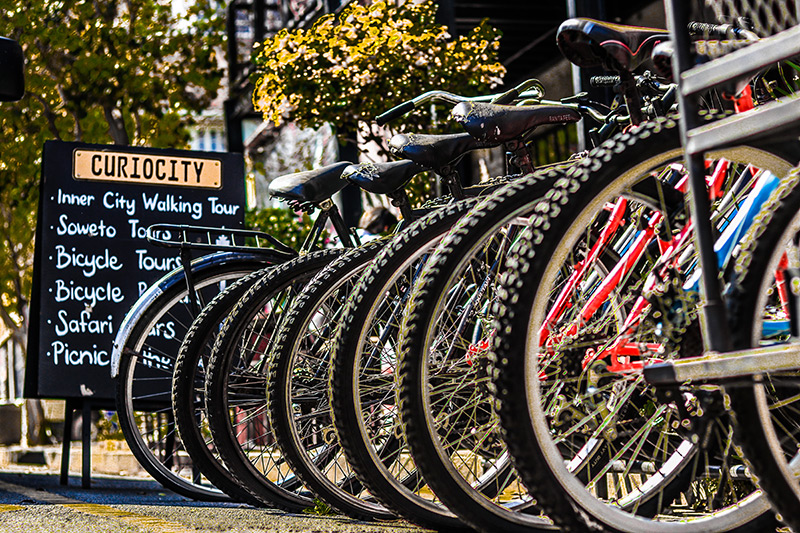 When he previously conducted walking tours of Joburg, Bheki noticed time and again that vistitors who'd planned to spend three or four hours on an inner-city tour or visit to Soweto were hungry for more, and wished that their travel plans had included staying in the city for a longer period. He's quick to give credit to the fact that he was in the right place at the right time; he engaged the developers of Maboneng, as the area was beginning to win the intrigue of local and foreign travellers alike. "I saw an opportunity to come in and bring in a hybrid model," he says, and attributes Curiocity's success to being built from a "sustainable business model, but with storytelling aspects".
It was during a trip to Durban to take portrait images of backpacking travellers that Bheki resolved to start his venture, so it's fitting that this city is now home to the second Curiocity backpackers. Curiocity Durban allows for adventures in the city that's too often overlooked by travellers: in a landmark building, it showcases eThekwini's rich history while also allowing for laidback days on the beach that are such an integral part of Durban culture. Last year, it earned a finalist position in the 4-star Backpackers category of the Lilizela Awards. 
An interesting split has appeared in the demographics of guests in the two cities: while 90% of the guests are international in Johannesburg — digital nomads, people wanting to consume the city's art and learn about its history — 60% of the clientele in Durban is domestic. Johannesburg, of course, has long served a gateway to the rest of the country for foreign travellers, but it's exciting to imagine the possibilities for domestic tourism that such accessible establishments might offer. 
While many of his motives are altruistic, Dube believes in achieving his goals through excellence in his industry: he's in the business of creating the best backpackers on the African continent. He remains actively involved in the running of each of his establishments, along with a young team whose ability to tell the cities' story complements his own, and has plans to expand to Cape Town. After that? The Kruger National Park next year, and then a network of hospitality providers across the continent.