Being under 35 and a leader in his field of work, eNCA's Shahan Ramkissoon's experience in the broadcasting industry can quite readily belie his age. Observing the well dressed and dashingly good-looking news anchor navigating the vibrant eNCA newsroom in Hyde Park, it quickly becomes evident why he is one of the top anchors on the 24-hour news channel.
Born in Durban 34 years ago and having started out his career in media on radio and TV with the SABC, Shahan sights eNews where he cut his teeth as reporter for nine years, to be a place where he inherited his brilliance. He joined the channel over twelve years ago and now, watching eNCA's Live at Five on a daily basis, it becomes evident why he chose the journalism Path. At the age of 14, Shahan was already exhibiting signs of aspiring to take the public into his confidence. He took up writing for the Young Daily News and that is where his propensity for driving informative stories was birthed.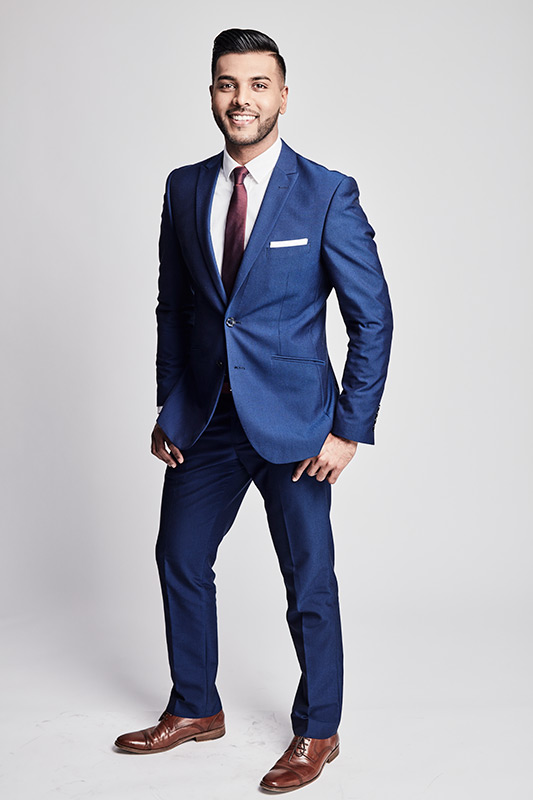 The capricious world of broadcasting has seen him working in the Big Apple as a correspondent as well as in London where he anchored the prime time show on Arise News. A no-nonsense approach to journalism is what truly sets Shahan apart from his counter parts. Shahan has covered international news such as the passing of both former president Nelson Mandela and anti-apartheid activist Winnie Madikizela-Mandela and places the two stories as being part of a few of his career highlights. "Getting a chance to remind South Africa and the world about what Nelson Mandela and Winnie Madikizela-Mandela did for our nation was phenomenal. The opportunity to travel down the history memory lane and take a look back at their various struggles as well as accomplishments and putting it into a story, gave me goosebumps." said an intrigued Shahan.
Amid the serious news, there's always time for laughter when warranted. Shahan, has learned from his experience abroad that having a good giggle about the lighter things in life and in news is just as important because connecting with TV audience is of utmost importance. He has a passion for Health as well as Arts and Culture, which is part of the leading reason why he's a CrossFit junkie. He proudly boast about his ability to execute a 120KG deadlift, 75KG clean and jerk, plus handstand push-ups. Delving into the world of Arts and Culture is where we note that he has successfully MC'd events such as the eMedia year-end function, the first South African LGBTQ+ Business Summit and eNCA's election town hall debates, which hosted up to one thousand people and several politicians.
If ever there was a notable quote that Shahan had to live by, it would be a saying by Dan Rather, the author of WHAT UNITES US and it says "Ratings don't last, good journalism does."