Maximising opportunities for South African youth

Nedbank is equipping youngsters with the necessary skills to thrive in the fourth industrial revolution
Much has been said about the so-called fourth industrial revolution (4IR). In essence, this term describes the current exciting period in human history in which we are seeing a rapid increase in the pace of technological development, characterised by the fusion of a variety of technologies such as artificial intelligence, nanotechnology and data driven automation. Some fear that this stellar rate of technological development will result in a widespread decline in employment opportunities, but the reality is that jobs are not necessarily declining; the world of work is simply transforming. And this transformation is bringing with it a fundamental change in the types of work that people will do in the future and, in fact, create immense opportunities for those with the appropriate qualifications, knowledge, experience and skills.
The South African government has clearly recognised this significant future-focused shift and the need for education and training in this country to undergo a similar realignment. This understanding was evidenced recently when the department of science and technology unveiled a new "roadmap" based on a science, technology and innovation (STI) white paper that was approved by national government. The roadmap specifically identifies 4IR as a key influencer and driver of South Africa's social and economic development going forward. It highlights that the country must prioritise STI as the cornerstone of such development and proactively integrate STI into all areas of society, most notably government planning and education. Ultimately, the intention set out by the STI white paper is to ensure that South Africa becomes a global centre of excellence for science, technology and innovation.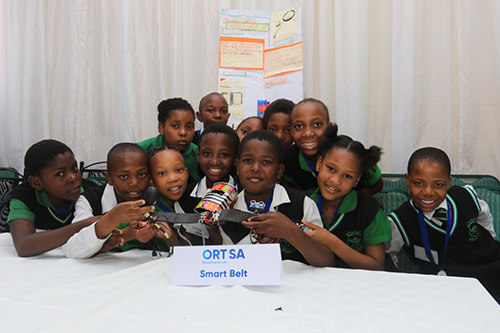 While this is a noble and necessary undertaking, it would be naive to think that government should carry the sole responsibility for delivering the advancement and development of science technology that South Africa needs in order to cement its global competitiveness going forward. Given that industry is likely to be one of the biggest beneficiaries of this STI focus, it stands to reason that industry needs to invest in it, particularly in the areas of education and training.
The need for such a commitment to STI development by the private sector is made very clear when one considers that the country's key tertiary institutions are still producing very low numbers of data science graduates every year. Given that these skills are in increasing demand across the majority of industries, particularly banks, insurers, retailers, health companies and telecommunication providers, this is an untenable situation. And when one adds to this scenario the fact that global demand for data scientists is predicted to climb by around 28% in the next two years, the importance of strong STI education and training partnerships between public, private and education institutions cannot be overstated.
Nedbank has long recognised this STI partnership imperative and has been increasing the extent of its response incrementally in recent years. According to Lindiwe Temba, the executive head of corporate social investment for Nedbank Group, education development has long been the primary social upliftment focus of the Nedbank Foundation. In recent years, this focus has been sharpened from working to provide general access to quality education for all to a more specific concentration of the foundation's efforts and resources on aspects of education with the potential to deliver maximum positive results and employment opportunities. STI is one such key development focus area.
"Given the imperative to prepare future generations of technology and data professionals, the long-standing focus on education by Nedbank and the Nedbank Foundation is increasingly leaning towards equipping education institutions and educators with the skills and facilities to offer relevant technology and data programmes," Temba explains, "and many of the programmes on offer are designed to expose learners to the knowledge they need to pursue qualifications and careers in technology, IT, fintech and other important areas of digital advancement." Temba sites a number of examples of Nedbank's focus on STI development through both its Nedbank Foundation and the Eyethu Community Trust (Eyethu).
One such example is the recent provision of R2.8-million in funding by Eyethu that has enabled 20 students to attend an intensive 12-month Data Science Accredited Skills programme at the Explore Data Science Academy and receive qualifications that will allow them to access employment opportunities in the future. Nedbank's belief in the importance and value of innovation and technological advancement as cornerstones of long-term social development for South Africa has seen the bank investing in many other STI education initiatives, across the full spectrum of technologies, institutions and learner age groups.
The organisation is especially passionate about advancing and enabling education in new technology at a grass-roots level amongst young learners. It views this as a key way in which to build the country's future global STI expertise by ensuring a sustainable talent pipeline of science and technology professionals. One of the initiatives Nedbank supports in this regard is the ORT SA Coding and Robotics Project, which is working to give learners from historically disenfranchised communities the opportunity to harness technology in creative ways and deliver outcomes that can improve society or transform the way things are done.
The project gives educators and learners a strong foundation in learning programming languages, with the ultimate aim being to train them in application development and text coding principles. Importantly, many of the STI programmes supported by Nedbank also have a strong entrepreneurship component. So, while the learners and students are gaining skills relevant to 4IR that will raise their employment prospects, they are also acquiring the skills and confidence to establish themselves as business owners, industry leaders, and even employment creators in their own right. According to Temba, while Nedbank's growing support of STI development and education is primarily aimed at transforming the future prospects of young South Africans, the focus on STI is also part of a much bigger picture for the bank.
"Our support of science, technology and innovation exemplifies our determination to deliver on our Nedbank purpose, which is to use our financial expertise to do good for individuals, families, businesses and society," she points out, "and we believe that this sponsorship, and all our STI support initiatives, have the real the long-term potential to close the skills gap in South Africa, thereby contributing to the development of more sustainable, growing businesses that will, in turn, positively impact people and communities through job creation and effective social investment."