Long before her business even had a name, Lerato Mannya was enabling and shaping African American students' experiences of South Africa.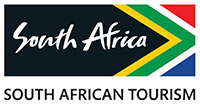 Operating mostly in Johannesburg and the North West province, Motherland Connect's itineraries aim to disrupt the standard tourist track of visiting the Kruger National Park and the Western Cape. Importantly, they aim to visit South African, black-owned businesses to ensure that the proceeds of the country's burgeoning tourism industry take a direct route into the pockets of local people. 
Working mainly with students from black universities and colleges, Motherland Connect has facilitated cultural exchanges, and branched out into corporate visits, cultural immersion experiences, conferences, internships and volunteer experiences. For those whose aim is to visit South Africa with the objective of "giving back", Motherland Connect provides the practical support to ensure that their contribution will be truly useful: Mannya's team identifies causes in need, find out the specifics of what visitors can provide, and allows these travellers to get to work raising funds to change the lives of those who need it most. 
It might seem at first surprising that Motherland Connect's growth market consists of South Africans themselves, but Mannya sees this aspect of the business as essential to the goal of facilitating meaningful connections. As in the case of her American visitors, she's witnessed immense personal growth in the lives of local travellers. "There are a lot of young, black South Africans who aren't aware of what they're able to experience from a cultural perspective," she explains. 
In what sounds like every community manager's dream, Motherland Connect's social media reach has grown organically — and exponentially — because of visitors sharing their positive experiences in South Africa. The company needs to do little in the way of content creation, with their customers posting YouTube videos, blog posts and good old-fashioned holiday pictures … all contributing to Motherland Connect's Facebook likes making the very measurable jump from 400 to 11 000 in less than a year. Mannya and her colleagues are no longer in control of the narrative, and that's a good thing. Of her customers, she says: "They can tell the story of the business better than we can." 
But it's more than marketing: on- and offline, students visiting South Africa with Motherland Connect are beginning to share their learnings and experiences with their peers, leading to a better understanding of our country's history — from which the world can certainly learn numerous lessons — and what it has to offer. "Some just want to come for lifestyle, some want to come for cultural exchange and 'do stuff', and others want to find a balance of both. What we're now starting to see is that when they get home they start information sharing," Mannya says, and notes that she's received many messages from visitors requesting more information on a particular aspect of what they've seen, so that they might independently find out more about it.
"What I've been finding is that for them, there's a gap that's filled. A lot of them are coming here to find out if they can connect with South Africa," she says of black students whose term of endearment for the continent of Africa is where her country gets its name. "It's almost like you're giving them a part of themselves back that they didn't know they needed."