With the right skills, many youths are establishing viable careers in this growing sector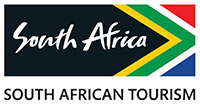 Tourism is one of the fastest-growing sectors. It creates jobs, drives the economy, builds better societies and unifies nations. It heralds a brighter future for the youth, women and people with disability through learning and innovation. The country's sustainable growth and development trajectory is dependent on the role the youth play as part of an economically active population. At the moment, South Africa's biggest challenge is unemployment. The country's unemployment rate as at the end of the first quarter of 2019 increased to 27.6%, a 0.5% increase from the last quarter of 2018. Statistics South Africa indicated that 40.7% of the 20.3-million young people, aged between 15 and 34, are not in employment, education or training.
This youth month, celebrated under the theme: "25 Years of Democracy; A celebration of youth activism", provides government with an opportunity to take stock of progress made in addressing youth issues and in shaping their future. As a vibrant sector, tourism has broadened its scope. It has grown from just focusing on front-line staff and tourist guides being able to host various professions and events, thanks to the National Tourism Sector and Tourism Human Resource Development Strategies, which focuses on harnessing inclusive and sustainable growth through various public-private interventions. The 2018 World Travel and Tourism (WTTC) report shows that tourism in South Africa supported 1.5-million jobs in 2017 and contributed about 9% to the national GDP.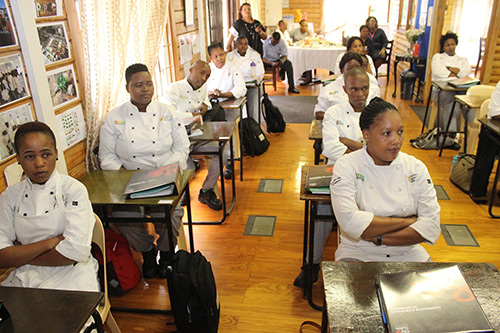 The WTTC has projected that tourism will create about 2.1-million jobs by 2028. Key to this success is ensuring that growth is sustainable and inclusive. Our sector always encourages the youth to recognise their value and invest in their future by taking advantage of the opportunities on offer. This will help build their skills base through access to training and entrepreneurial opportunities. Some of the attractive career opportunities provided by the department and its partners include, among others, professional cookery (chefs trade), which is still a scarce skill globally, food safety, sommelier/wine connoisseur, beach stewards, management and information technology. Nosiphiwe Mbhele, a young professional pastry chef from Umlazi Township in KwaZulu-Natal is a beneficiary of the department's skills opportunities programme, which targets unemployed youths.
Her journey began in 2011 when she saw an advert in one of the provincial newspapers to enrol for a certificate course in food preparation and cooking offered by the department. After passing her certificate programme she studied further and received her Advanced Diploma in Patisserie, which she passed with distinction. She has worked at various establishments overseas, where she perfected her skills in professional cookery; the department funded her studies through the National Youth Chefs Training Programme. Today she is employed by one of the largest hotels in Durban as a professional chef.
Tourism has also made inroads in driving transformation in the country. Women managers in the sector were enrolled on an Executive Development Programme (NQF Level 8) with the University of South Africa. The objective of this programme, which is in its fourth year, is to ensure that the sector has strategic leadership, entrepreneurs and industrialists. Some of the women who completed the programme successfully were promoted to higher positions in their organisations. Zivumile Mgugudo, who was a branch manager for a car rental company, was promoted to area manager, and now manages seven branches. The department continues to help build strong business skills and leadership qualities for SMMEs through programmes such as the Tourism Incubator.
Through this model, the department contracts experienced business development advisors to mentor local businesses. The mentoring process helps create viable tourism businesses that will create sustainable jobs and contribute to economic development in South Africa's communities. Although more needs to be done to address unemployment and inequality, it is gratifying for the tourism sector to realise these milestones. All these achievements are attributed to strong partnerships between the public and private sectors. For more information, visit www.tourism.gov.za.