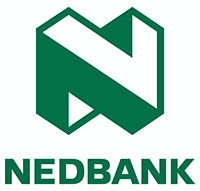 Nedbank has refined its banking offering to provide young professionals in South Africans with the support they need to thrive
Starting out can be hard. For many young people in South Africa at the beginning of their career, acquiring a bank account, transportation and accommodation is an uphill struggle. This is something that Nedbank has recognised, so it has developed a banking offering customised for the high-potential youth of tomorrow.
"We have recognised that not every young professional is in a salaried job, and that they are not all invested in the classical degrees such as medicine, law or business," says Tracy Afonso, head of Strategy for Professional Banking and Small Business Services. "This is a very different approach for a financial institution in South Africa. We can see potential and we have adapted our professional banking offering to provide young professionals with the opportunity to thrive."
Professional Banking from Nedbank defines a young professional as anyone under 30 years old with a four-year qualification (or honours level). If a young person ticks these boxes, then they get the full private banking experience at a 50% discount. The services aren't limited in any way — they are exactly the same as those enjoyed by established professionals.
"Every young professional starts out needing day-to-day banking services, and many have entrepreneurial aspirations," says Afonso. "We help them to achieve these goals by providing an array of services that fast-track ambitious people and give them the leg up they need at the start of their journey."
Young professionals are an alluring crowd. This small group of upwardly mobile, focused individuals are an attractive investment. They are an exciting prospect for forward-thinking financial institutions that recognise how important it is to build long-standing relationships from the outset.
"We have learned that the traditional methods of managing banking and offering services to young people are not enough," says Afonso. "If we just focused on providing a comprehensive banking offering to those who have completed classical degrees, then we would cut out a huge percentage of the market that is incredibly dynamic and transformative; young people who are self-motivated, committed to their careers and ready to take on the next stage of their lives."
"We work with our young professionals to give them a full-service banking offering," says Afonso. "This includes a dedicated relationship banker, tailored financing for their first car or first home, international travel benefits, and exclusive investment offers."
The tailored finance package offers young professionals 100% loans up to R1.5-million and 100% vehicle finance up to R400 000. They also get to enjoy financial advice from experts who understand the market and the investment needs s they start out.–. Nedbank provides access to a financial planner who will talk them through retirement scenarios, costs of achieving future goals, how to build a portfolio, and they even get a free will.
"There are tangible benefits to joining our Professional Banking offering," says Afonso. "The immediate benefit is, of course, the 50% reduced fees. Our clients get travel, lifestyle and rewards perks, and insightful financial advice that will help them make good financial decisions. Their dedicated banker helps them to navigate credit paths with a car or a house and how to leverage investments. We have the right people who can help with these decisions."
For Nedbank, the offering is designed to build relationships with the young people who will shape the future of the country. They have also made sure that Professional Banking isn't just about work — the travel and lifestyle benefits are also excellent. Those who opt into Professional Banking get unlimited local and 10 international airport lounge visits, $750,000 in travel insurance, purchase protection and extended warranties, free delivery of their forex and a 50% discount on an American Express Platinum Charge Card. They also get exclusive benefits such as concierge services and 24/7 emergency assistance. Plus, they gain access to exclusive deals on unlocked.me, which has fashion, technology and travel products.
What makes the Nedbank offering really stand out is that it isn't constrained by the traditional barriers to entry that have held many people back over the years. Anyone with any four-year degree or honour level qualification can join, invest in a vehicle so they can get to work, and potentially build a property portfolio with the purchase of their first home. There is no need to be someone who is defined by a specific career path: as long as you have a passion for tomorrow, you're eligible.
"When you join us, you get fast-tracked into a private banking experience as opposed to the lower propositions often offered to young people today," concludes Afonso. "Every one of these benefits is available at an achievable price. We understand that not every professional is in a salaried job, that there are those who are self-employed and self-motivated, and that there are others who want to build their own consultancies or practices. We can see all these different pathways and allow people to explore them by fast-tracking them to success."