Mail & Guardian
200
Young
2022
Celebrating the creators of South Africa's inclusive, equal and sustainable future.
For nearly two decades, the Mail & Guardian has featured 200 Young South Africans on their journey to positively impact the world through future-focused innovation and passion, leaving an indelible mark for the generations to come.

How does the youth of South Africa envision their future? The country's young people have a responsibility to build the future they want to live in. How can a future-focused mindset set a new agenda for the youth to change the current state of national development? 
The M&G's flagship feature of eminent young South Africans has become a hallmark on our annual calendar. It is a prestigious initiative that serves to recognise our generation's future leaders.
More Than Just A list,
This Is

The List
Click on the category links at the top of this page to see the winners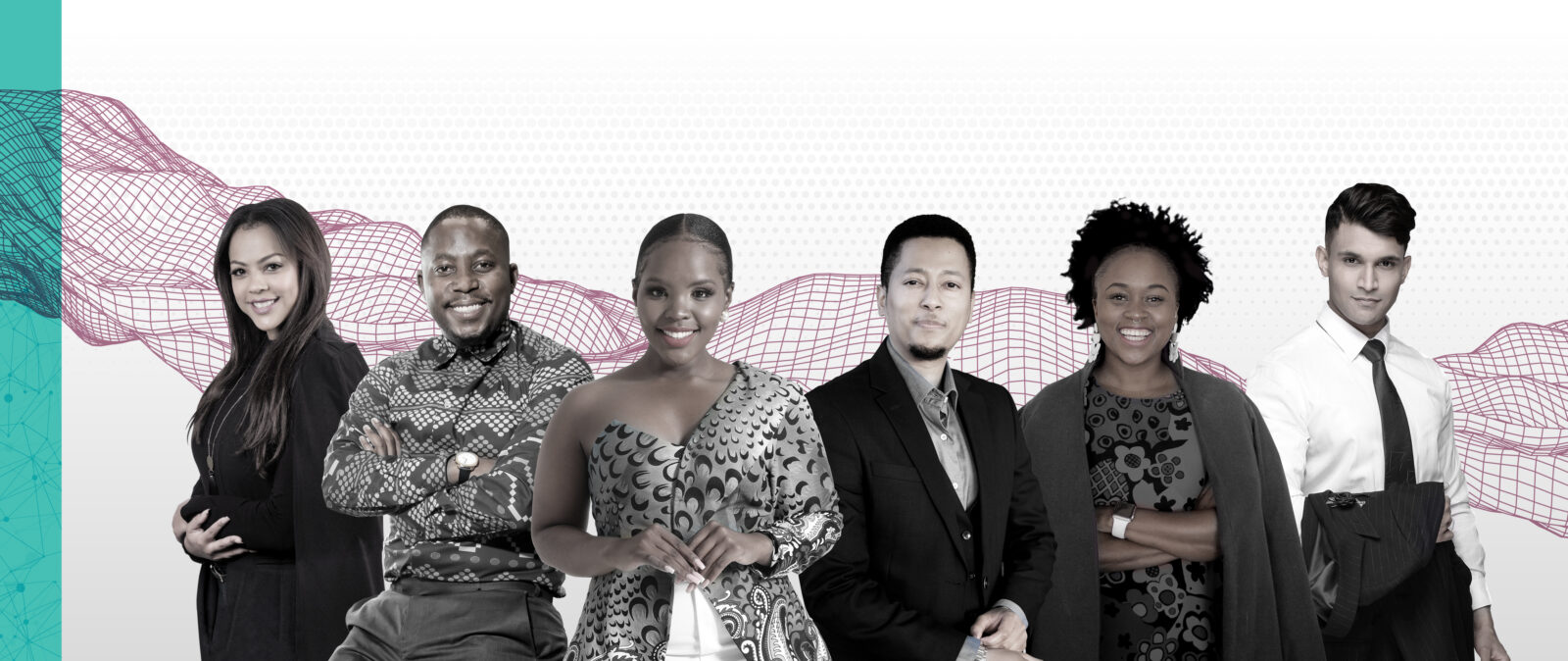 More Than Just A list,
This Is

The List
Click on the category links at the top of this page to see the winners
It is one of the most popular editions of the M&G, widely anticipated by our community and beyond. Receiving a mention as part of any cohort is not just an award to be celebrated like any other. It is a lifetime honour of distinction, given only to those remarkable individuals who stand out and have grown into industry leaders and pioneers in their specific fields.
This year, more than ever, young people are actively engaging with their present to ensure that the futures they envision are realised. They are using a vast array of tools including technology, artificial intelligence and traditional forms of communication to create inclusive, sustainable spaces that will change our future for the better.
In their quest for an inclusive, equitable and sustainable future they are breaking barriers, creating jobs and innovating. They are creating spaces where the youth — like themselves — can garner critical skills to fully engage in the future.
Alongside our esteemed partners, the M&G acknowledges the importance of exploring the youth's agency, access and relevance in the current climate where the workforce, the environment and the economy are changing faster every year. The country needs its skilled and semi-skilled youth — now more than ever.
In this year's instalment, we are looking for innovators and creators of viable and non-conventional solutions through convergence with technology, who are helping to create an equitable future where every person has access to resources and opportunities that provide professional and economic parity, enabling them to live a prosperous and fulfilling life.
We are proud to introduce you to the 17th edition of South Africa's premier list of eminent young achievers!