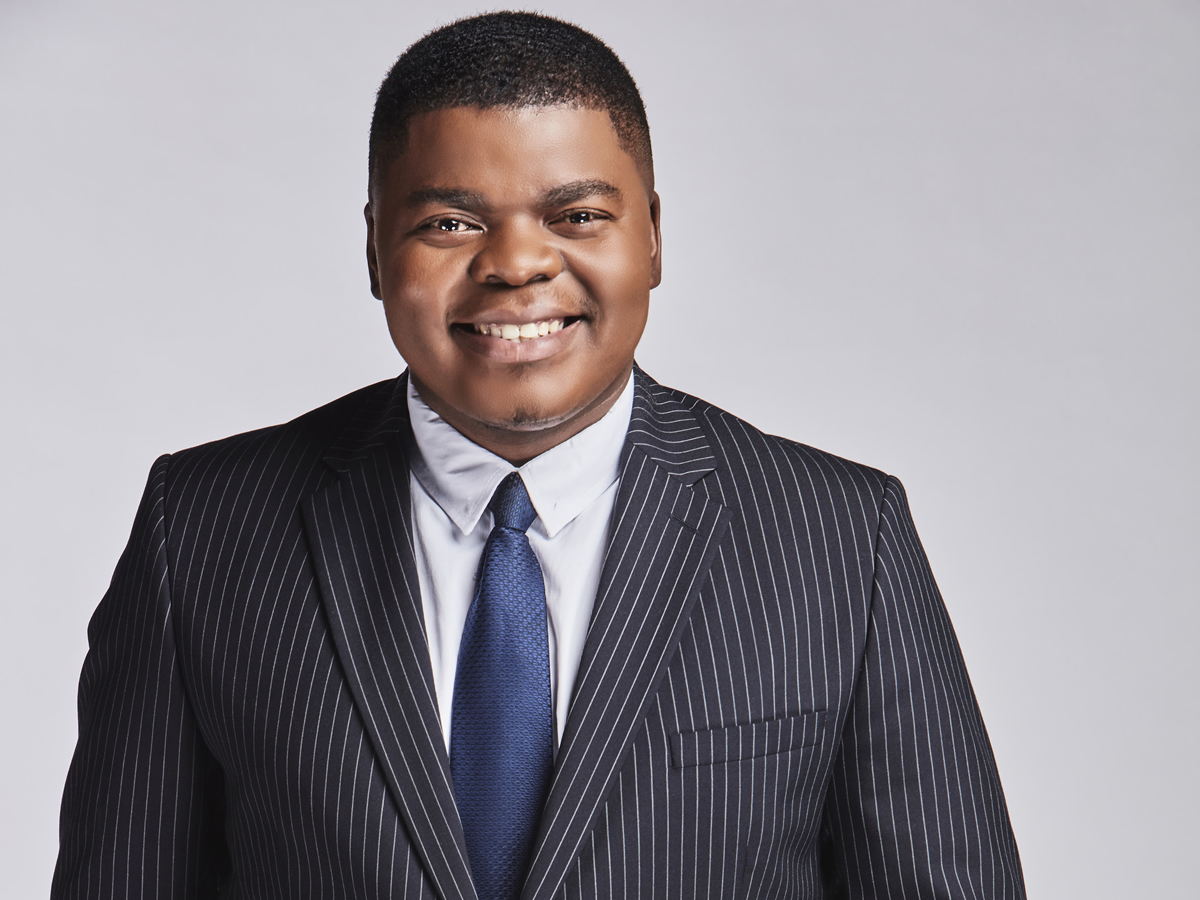 Thembekile Mrototo
CHARMING, BOLD, FUNNY AND SUPER SMART
Born in the Free State, Thembekile grew up in Bloemfontein and has been active in the media industry since 2010. Since then, his career has maintained a steady upward trajectory, and now the multi-talented personality anchors News Grid, the 4 PM-5 PM weekday slot on 24-hour news channel eNCA (DStv Channel 403).
Why eNCA?
I have always wanted to work for eNCA. I can still remember watching that first bulletin anchored by Jeremy Maggs and Redi Tlhabi and thinking I wanted to sit behind that news desk. I was drawn to tahe channel's bold and fearless approach to news.
How do you prepare for your news shift?
My preparation for any show starts with watching some of the earlier bulletins that we're running on eNCA, going through the news diary, watching international broadcasters to see what's happening in other parts of the world, and catching up with the various online news services.
From there, I need to get a list of guests who have been confirmed for interviews and those we're chasing so I can prepare questions.
One thing you say to yourself before going live on News Grid?
Don't screw it up!
Toughest interview to date and why?
There isn't a single interview that comes to mind as my toughest, but it's always interesting to interview politicians and business people who want to dodge accountability. Many of them get quite worked up and give long answers, and I need to figure out how to interject and bring them back to the point of discussion without becoming hysterical or unnecessarily rude.
What's the biggest lesson you've learned since joining the channel?
Prepare. Prepare. Prepare.
You're very big on career development. What has it taken for you to master your craft?
I am the biggest TV news junkie. I spend hours watching local and international news to see how other anchors present their shows and approach interviews. I even go back to watch clips of historical moments just to see how the news coverage was executed. That has honestly been how I have sharpened my skills over the years
Name three things the public doesn't know about you, that you want them to.
Firstly, I am very rarely satisfied with my work. I think it makes me a bit of a perfectionist? Secondly, my childhood career options were so far apart – I wanted to be a news anchor or a bus driver. And lastly, I belong to a wonderful group of people who watch Dr. Pimple Popper videos on YouTube to unwind. It's so relaxing.
What's your ultimate "I have made it" career move?
Being part of the eNCA team that covered the 2019 national elections was a big career moment. I didn't expect to be included and feature so prominently in the shows. Then, of course, there was getting News Grid – my own daytime show on a channel I've always wanted to work for. I'm living my dream!
What advice do you have for South Africa's youth?
Go for what you want in life and do it at your own pace. No joy comes from comparison with how others are progressing.
---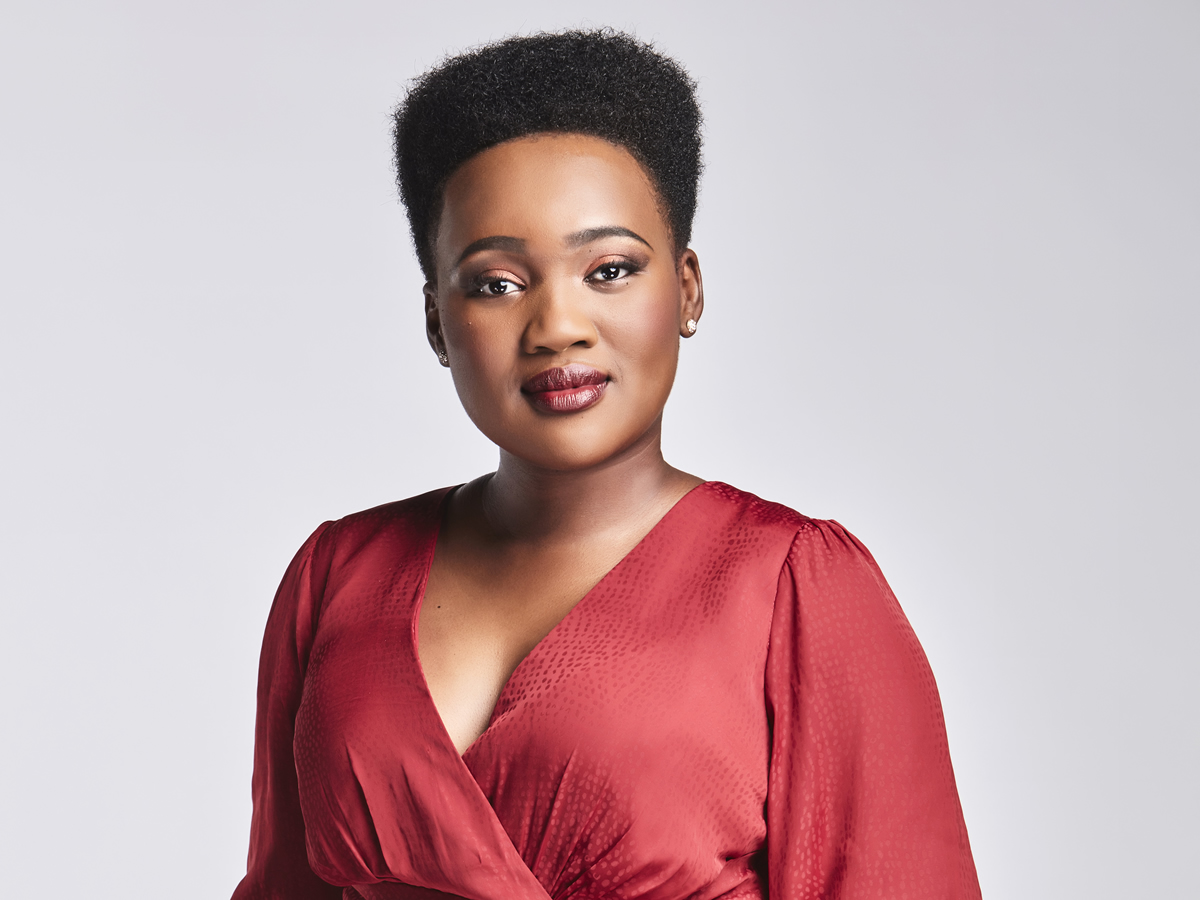 TUMELO MOTHOTOANE
CONFIDENT, FEISTY AND PASSIONATE ABOUT AFRICA
Tumelo is no stranger to television or the newsroom. The vivacious anchor has worked both locally and abroad and has previously held the position of news correspondent for Russia Today International News. Now, eNCA viewers can look forward to Tumelo delivering the latest breaking news from South Africa and the world every weekday between 11:00 AM and 1:00 PM on All Angles, alongside her co-anchor Thulasizwe Simelane.
Tumelo was also featured on the Mail & Guardian Young 200 in 2016, which bears testament to how, when one pursues their dreams, anything is possible.
Why eNCA?
As South Africa's very first 24-hour news broadcaster, I respect the channel's journey in creating
a platform for independent newsgathering. I was in matric when eNCA launched in 2008 and watching seasoned anchors such as Nikiwe Bikitsha, Jeremy Maggs, and Siki Mgabadeli deliver news with No Fear Nor Favour. Seeing how they had the best interest of South Africans at heart induced my desire to work for the channel one day. Twelve years later – here we are.
When did you know you were meant to be in-front of the camera?
From a very young age, I think by 12 or 13 years of age, I definitely knew that I was meant to work on Television.
I hosted TV game shows with my cousins at my grandparent's home with our elders as our audience. I would play a TV presenter in front of the mirror, pretending to host my own show. Television is my first love.
One thing you say to yourself before going live, on All Angles?
"Don't sneeze on air"
What news story do you wish you had covered in the past?
One of the news stories I wish I had covered is the story of Mama Winnie Madikizela Mandela. I am intrigued by how persistent her story was, even amid adversity.
Toughest interview to date and why?
The toughest interview to date has to be of a daughter relaying how her father died in a makeshift tent at the hospital's parking lot during the COVID-19 pandemic. Listening to her emotionally narrating how the family is suffering from losing their patriarch was one of my most challenging moments on television.
What's the biggest lesson you've learned since joining eNCA?
Time management is imperative.
You're quite passionate about Africa. What brought about this love for the continent?
While based in Moscow and working for Russia Today International News, I realized that the world was still very much misinformed about the African continent. I then grew a passion for sharing some of Africa's news from business, politics, right through to tourism.
Name 3 things the public doesn't know about you, that you want them to
I do not eat raisins.
I cherish my alone time.
I enjoy listening to South African jazz music. The legendary Ntate Jonas Gwangwa being one of my favorites.
What's your ultimate "I have made it career move?"
My first TV debut back in 2010 on Soweto TV. I made a vow that there was no turning back from that first big break intro.
What advice do you have for SA's youth?
Invest in yourself today. Your future self will appreciate the sacrifices you made.
eNCA congratulates all the 2020 M&G 200 Young South Africans nominees and winners.
Your continuous dedication to your various passion points has set you apart from the rest. It is truly inspiring to witness South Africa's youth trailblazers charting new paths of greatness for themselves.
– Jody Jacobs, eNCA Newsroom Operations Manager