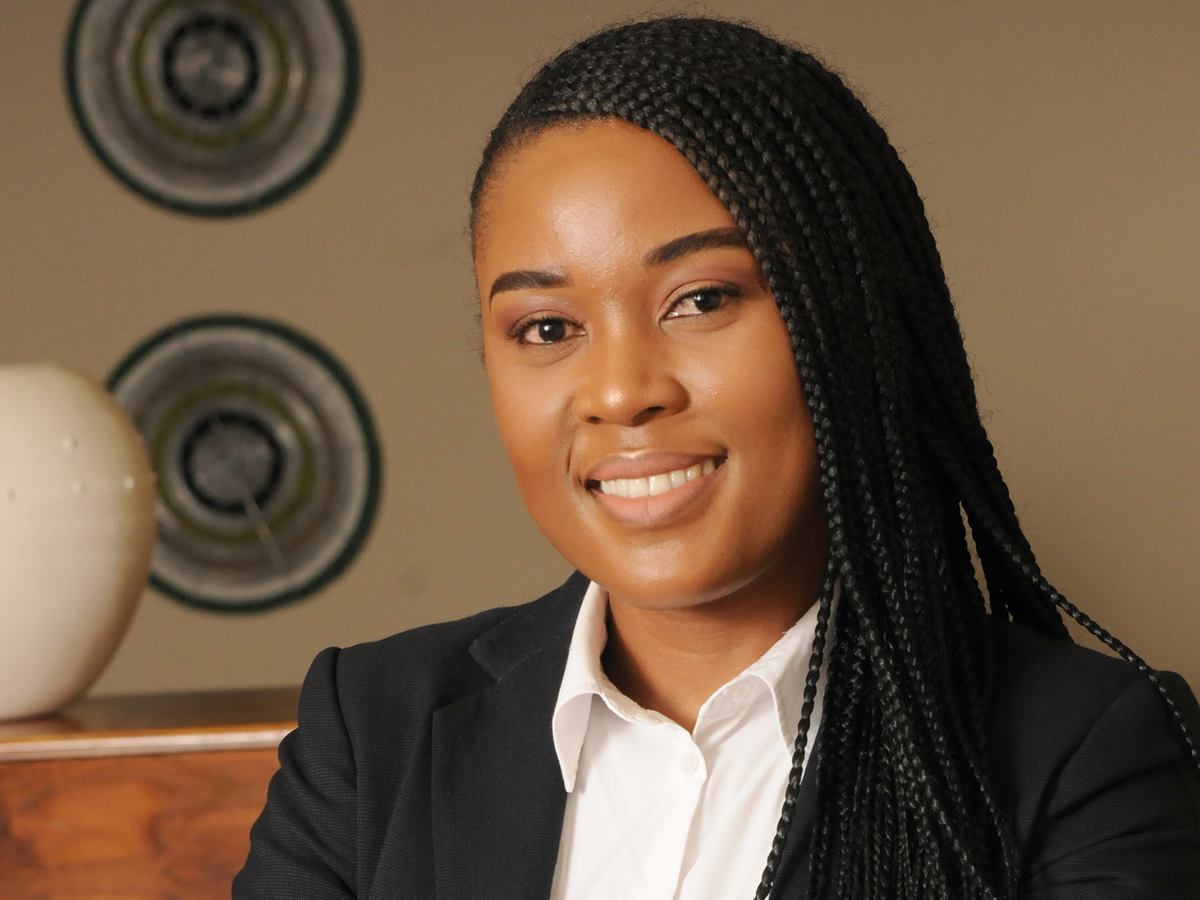 Nedbank is looking to help young South Africans – and maybe learn something in turn
Bridget Nkandu, Executive of Youth Segment, Nedbank.
Bridget Nkandu is Nedbank's Youth Executive, a role that requires her to be dynamic and attend to the complex problems and diverse needs of the youth market. With 15 years of experience in the financial sector, she's developed several successful strategies and now, she's working on Unlocked.Me, a holistic banking platform for the youth market.
Please could we begin by asking a bit about you – how did you come to be a part of Nedbank, and what does your current role entail on a day-to-day basis?
Prior to joining Nedbank in 2018, I had spent over 11 years at Barclays Bank South Africa. As part of my MBA, I submitted a dissertation on "Understanding the factors that influence millennials' choice of primary banking relationships in South Africa" and I observed that Nedbank's purpose and intent to drive great client experiences resonated with me. I am seeing the results of my research come to life with propositions like Unlocked.me.
Could you tell us about some of what was taken into consideration when your offering for students was expanded to include all individuals between the age of 16 and 26? What were some of the customer needs that you took into consideration?
When expanding our offering to include young adults, we took into consideration some of the youth's pain points. With youth unemployment on the rise in South Africa, we understand that financial inclusion and skills development play a critical role in helping the youth become active economic participants.
The key pain points cut across all youth, and not just students only. Therefore, Unlocked. me is for all youth, and is not only an account, but also a platform that provides access to services and educational tools to help them
navigate every step of their journey.
Unlocked.Me offers an impressive bundle of benefits and services to young customers. Would you be able to talk us through the three Unlocked categories and why each was included?
When developing Unlocked.Me, we wanted to provide a product that offered more than banking at zero fees. The three core pillars of our proposition are Money, Potential and Lifestyle. In terms of unlocking their Money, our bank account offers zero monthly maintenance fees and a MyPocket, a free linked savings pocket that offers great interest rates.
We understand that this market is ambitious which is why we've partnered with GradesMatch and MoveUp. Through the Unlocked. Me platform and GradesMatch, high school learners can access personalised digital career advice and get assistance when they apply for tertiary studies. Young adults looking for work can auto-generate their SmartCV while searching for entry-level jobs through MoveUp.
When it comes to unlocking their lifestyle, our e-commerce platform provides the youth with access to deals in tech, fashion and lifestyle experiences. We believe that we've created a platform that will provide even more value as we journey with clients through the various stages of their lives.
What trends are you seeing in terms of how young customers are using credit – and do you have any advice for them in this regard?
We are living in increasingly difficult times and right now, young people need security. At Nedbank, we offer solutions that address youth transacting, savings, protection and borrowing needs. A recent survey conducted for this market shows 41% of youth have a savings or investment account opposed to 27% with a credit product. At Nedbank, we encourage this behaviour and continue to provide guidance and financial education through all our platforms in order to help the youth change their money habits while saving for that proverbial rainy day.